Before you hop on board with the latest facilities management solution, let's take a look at some of the reason why you would consider making the leap.
1. Facilities Maintenance Software system could have outdated technology.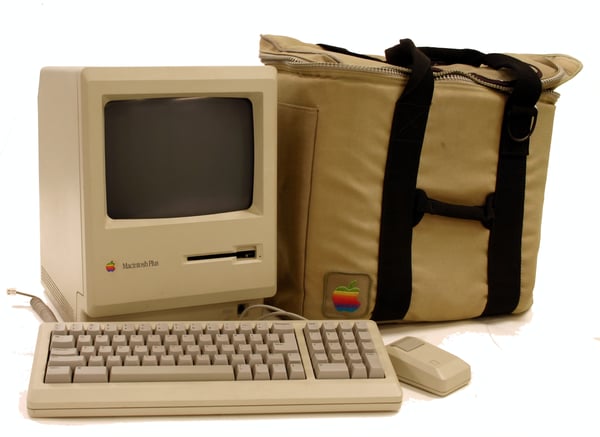 Are you using outdated screens and spreadsheets to run your maintenance and work management systems? Simple and outdated technology can hold you back. It's costly to run, performance can be slower, and user satisfaction will be low.
2. Integration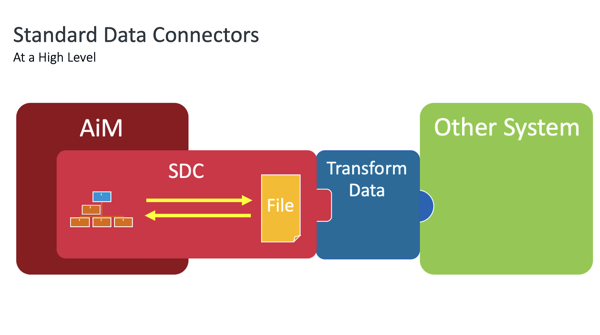 Every institution has a system of record or a single source of truth. This could be an ERP like PeopleSoft, WorkDay, or even a home grown application. You may need to sync with the same data to avoid double entry, and human error. AssetWorks is making the life of integration so much easier.
AiM Standard Data Connectors (SDC's) are configurable automation solutions for synchronizing AiM data with other systems. These connectors use a simple parameter-based workflow to schedule batch runs which have validation, logging, notifications, and searchable run history. Maintain trust in your data with SDC's by:
Avoiding disruptions with reliable and efficient AiM data synchronization

Scheduled update frequencies for your business needs

Actionable notifications that contain batch link navigation to effectively resolve issues
3. Mobile First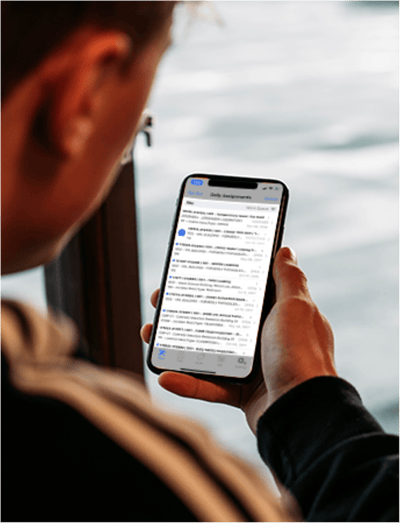 Mobile and web design are constantly evolving to find better ways to serve users. With that, the world is shifting more towards mobile first. We have found maintenance providers that know how to fix things like boilers, chillers, and plumbing are very skilled at what they do. The last thing that they want is to haul around a bulky laptop and spend time manually entering data.
AssetWorks Go product line is designed specifically for these individuals. It is mobile first, allowing the skilled labor journeymen to quickly pick up their phone, scan a barcode and immediately have asset data at their fingertips. They can update an asset, order parts, and complete a work order easily and quickly on any iOS device. If you have found that your asset data is stale and not updated often enough to be beneficial to your goals, then consider empowering your users by giving them the ability to easily complete their tasks via a mobile first application.
4. Time is Money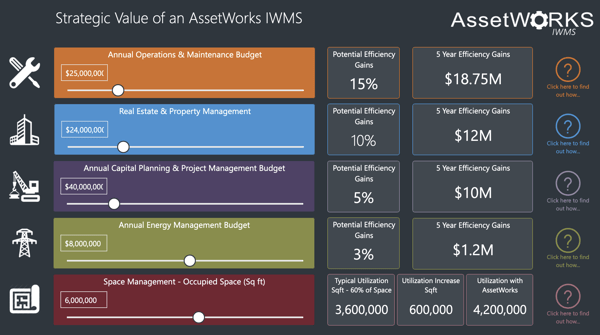 To say the least, 2020-2021 has been a long year of challenge, change and crisis. Our lifestyles have changed over these months as our social interactions and ability to engage in commerce have been cut short by the reality and restrictions of COVID-19. We've been compelled to do more with less. It's important to make sure your facilities maintenance systems are working and still allowing you to achieve your goals. If your processes require double entry, manual entry, and have no mobile accessibility, it's time for a change. You need a solution that is automated, integrated, and has mobile first so that your skilled technicians to successfully complete their jobs efficiently.
Want to Learn More? Visit goassetworks.com or Contact Us Today!