Choosing the right software solutions that support University Estates Departments can be a challenging task, even at the best of times. There are many different acronyms involved; CAFM, CMMS, IWMS, BIM, IOT - it can feel overwhelming & confusing, even for the seasoned industry professional. Even the terms used when searching can be confusing – do I search for a Facilities Management System, an Estates Management System, a Property Management System or something else entirely?

Fundamentally, what all of these different types of solutions should be designed to do is reduce costs, increase operational efficiency and help underpin strategic decision making. But as with all things, the devil is in the detail.
With the pace of change only increasing in the University Sector and the pandemic bringing know challenges front and centre, as well as creating brand new ones, it means that now, more than even, the Estates Department needs to be adapting to change in real time.
With the government pushing back the dates when students can return to campus, "English Universities despair as in-person teaching ruled out before 17 May", managing something that used to be so routine as to be automatic, like students returning to campus, becomes high priority not only from a student experience and operational perspective, but from the huge financial impact this could have. How can you possibly manage this change without the right systems & processes in place?
CAFM, CMMS & IWMS – What's the difference and why you should care
But before we jump in and start asking questions, let's take a moment to quickly define what the core system types are, and what they are designed to do:
CMMS – Computerised Maintenance Management System
A point CMMS solution is designed to focus primarily on handling maintenance requests for a property estate, handling all aspects of the process from helpdesk and ticket management through to approving works and assigning the right engineer.
CAFM – Computer Aided Facilities Management
A point CAFM solution build on your typical CMMS functionality and is primarily focused on the physical space of an estate and the assets that operate in it. A CAFM will generally add the ability to build and maintain Asset Registers, but over that there is no clearly defined template for what a CAFM should be.
IWMS – Integrated Workplace Management Solution
An IWMS takes a slightly different approach, adopting a strategic lens first, with the intent on becoming the all-inclusive solution for all aspects of managing your entire Estate. An IWMS will typically align to the 5 core disciplines of Estates & Facilities Management:
Real Estate Management




Capital Project Management




Facilities Management

Maintenance Management




Sustainability & Energy Management
The key advantage an IWMS offers over point solutions is that key word – Integrated. An IWMS can be made up of potentially dozens of modules, but crucially, they are all part of the same platform, meaning that they should work together seamlessly and give you the flexibility to add new functionality as and when it's required.
So now that we've defined and understand what the difference are, what are the questions you should be asking to make sure that you pick the right system?
The 5 key questions when selecting an Estates or Facilities Management System
Is the system built for my sector or is it a generic, one size fits all sectors solution?
When reviewing a system, this is an important question to ask. Whilst generalist solutions platforms might have a broad range of functionality, are they truly designed to effectively manage a University, or are there compromises made to get it to work?
Does the system and by extension the system provider truly understand the unique requirements of running large campuses, the organisational structure of the school, the differing needs of faculty & students and perhaps most importantly, can the system natively capture all of the data unique to Universities?
What systems will it need to integrate with?
The Universities Corporate Information Systems Association (UCISA), tracks over 20 distinct system types used in Universities, not including the plethora of smaller adjust systems used across the Universities technology stack, ranging from Estates & Finance systems, through to HR & Payroll solutions.
Even for something as simple as a basic CMMS deployment, it's likely that the system will need to integrate with an external system such as an Enterprise Resource Planning (ERP) solution to manage costs for external suppliers & contractors.
But to harness the full potential of your data, in all likelihood you'll need to link to an ERP, a HR system for user details, your SSO platform for user security & validation and even a GIS Server for geographical information data. To enable this level of integration, an Estate Management system should be built with this type of integration as an absolute requirement with a robust set of functionalities such as Rest API's & standard data connectors (SDC's) that will allow to you connect your system quickly, accurately and cost effectively without the need for constant ongoing management
Is the system implemented through Configuration or Customisation?
There is a tendency for systems providers to say they can do everything for everyone, which generally means they do nothing well. How they claim to be able to achieve this is important to understand – through configuration or customisation?
Configuration means that the system is setup to your needs via the user interfaces that are part of the system. Customisation generally means that new code will need to be written, which can have significant impacts on the time and by extension, the cost of implementing the system. And in the real world, customising & writing code generally takes longer, and costs more than is claimed to do.
If a Systems provider says their system can do everything you need it to, it's vital to understand how they'll do it – configuration or customisation?
Flexibility – can the system change when your strategy does?
As important as the questions around configuration or customisation is the ability of the system to be flexible on an ongoing basis. Your University's operational requirements and strategic goals are going to change in ways you can't always anticipate – we only have to look at the impact of the pandemic on the ways universities have had to change to see this.
Any system you evaluate should give you the flexibility and the autonomy to makes changes within the system as and when you need to. Most software providers will tell you that the system is flexible but have a large asterisk there – "It can easily be reconfigured, you just need to engage one of our consultants to come and make those changes for you. It's £1000 a day and it'll take a week".
To be truly flexible, an Estates Solution should enable you to make those changes with your in-house resource, quickly and easily. This will move you from being entirely reactive to change, in to being more nimble, pro-active and forward looking, adapting to change before it happens and reducing the impact on the student experience, operational processes and strategic goals.
How will this system support the delivery of

y

our Strategic Goals & O

bjectives

?
When we ask this question, we're not really asking about the software itself, it's about the provider and the people there. Do the people you'll be interacting with truly understand not only the nuts and bolts of their system and how it works, but how it works for your specific deployment and more broadly, the nuances of actually managing Estates in Universities?
This question goes deeper than just the sales and the technical team during the RFI/RFP process – it includes the Developers who build, maintain and improve the software, the Project Managers implementing it and also the Customer Support Team who'll be your day-to-day support.
If these people know who you are, what you do and why that's important, it much more likely that they'll be able to be not only reactive, but pro-active in supporting your goals and Objectives.
Once we've been through this analysis process, a few things become readily become apparent. Whilst a CMMS or CAFM might give you the tools you need for a few specific facets of your requirements, to be truly effective in managing all aspects of a Universities Estate, a fully integrated, flexible, configurable and adaptive system is needed.
While this all sound great in theory, how does this work in practise?
The University of Leicester's Journey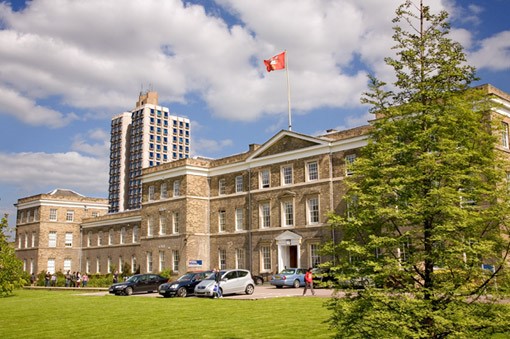 The University of Leicester began its journey in connecting all of its disparate data and standalone systems back in 2016. Anne Harvey, Associate Director of Estates & Campus Services had previously joined the University from a commercial sector background. Due to the imposition of tuition fees and the realisation that the University needed to be as agile, efficient and effective as possible, Anne joined to lead this initiative from a systems perspective. Anne subsequently led a wide ranging and comprehensive analysis of the existing systems, documentation and processes in place and came to the conclusion that to achieve these goals, a truly integrate system was needed – an IWMS.
After assessing all of the players in the UK Estate Management Systems arena, the team found that whilst there were systems, including some IWMS solutions, that did one area really well, none of the existing solutions did them all to the standard she required.
Enter AssetWorks. Being the largest Facility Management Solution provider to North American Universities, there was a natural progression to bring the solution to other Markets, starting with the UK in late 2019 and it was here that the University of Leicester found the IWMS platform that had all of the functionality they were looking for.
Anne recently sat with the Global Director of Marketing for AssetWorks, Sean O'Brien, for an in-depth interview detailing their 3 year journey to Adopt an IWMS, details of which are available here: Part 1 & Part 2. It's a fascinating read and highlights the realities, challenges and opportunities when selecting a new Estates & Facilities Management System.
So, what does this all mean?
While it might seem that undertaking the systemic change discussed could be a daunting prospect, the reality is, that understanding and selecting the right type of Estate Management System will have a transformational effect on how you do business.
From improving the student experience, optimising operational process and procedures through to enabling the delivery of your strategic organisational objectives, the right IWMS, built specifically for Universities, will transform how Estates & Facilities operates in your University.
What should you do next?
Reach out to our team today.  A leader since 1991, AssetWorks has a veteran team dedicated to continued innovation to address the unique needs Estates & Facilities in Universities. At AssetWorks, we're more than just an IWMS provider; we're a family dedicated to the successful management of your higher education institution.
We'd be delighted to discuss your goals, ambitions & strategic objectives so we can understand how we can support your University in selecting the right Estate Management Solution.